LinkedIn is the largest professional networking site out there and, for most professionals, having a LinkedIn profile is as standard as being on Facebook or Instagram. But how do you make sure your profile stands out from the thousands of other users? As recruiters, a LinkedIn account is one of the first stops for us before deciding whether you are a fit for an open position (and hiring managers do this too!). Here are the 5 steps we recommend you take today to set you up for success in your job search.
---
1: Show Everyone Who You Are
Get a good, professional looking photo taken to use on your profile. First impressions matter and your LinkedIn page is likely going to be the first time a recruiter or potential employer will see your face. We also recommend that you add a nice cover photo and use your full name that matches the one you use on your resume or for any job applications.

2. Fill out your experience
Take the time to show off your work experience. If you have moved through different positions at the same company show your career progression throughout the years. Fill in these steps with accurate dates, locations, skills gained, and even some quick bullet points detailing responsibilities or your role within your team. LinkedIn is becoming increasingly more valuable, in some cases even more valuable than a traditional resume because of how it models the social media sites we all use on a regular basis. Use this graphic layout to your advantage!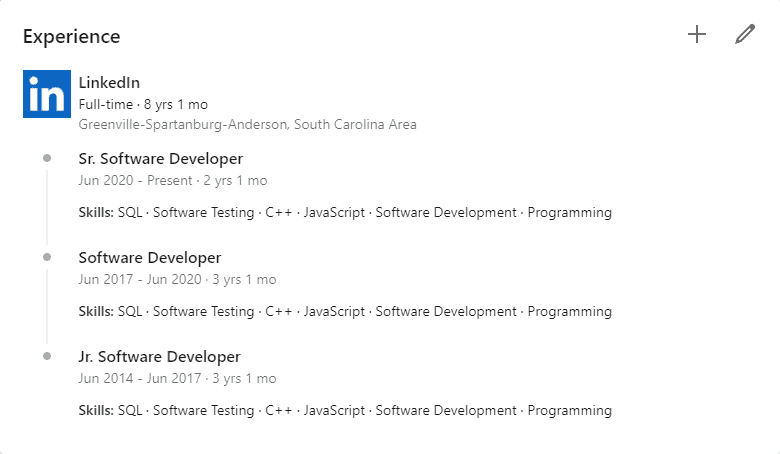 3. Tell Us Where you Started
You worked hard for you degree! Make sure to fill out your education section. Not only is it important for many hiring managers to see, but LinkedIn will also help you connect with other alumni, specifically other students from the time you were in school. This will expedite your networking and strengthen your online presence.

4. Be Active
Interacting with other user's posts or creating your own is a great way to help circulate your profile. You also have the opportunity to show off your industry knowledge, work achievements, or career milestones. Growing your activity on LinkedIn also helps show that you actually use the platform for its largest purpose and are invested in those you are connected with. You should also follow pages or people related to your industry or that you are interested in, this will ensure their content shows up in your feed so you can interact with it.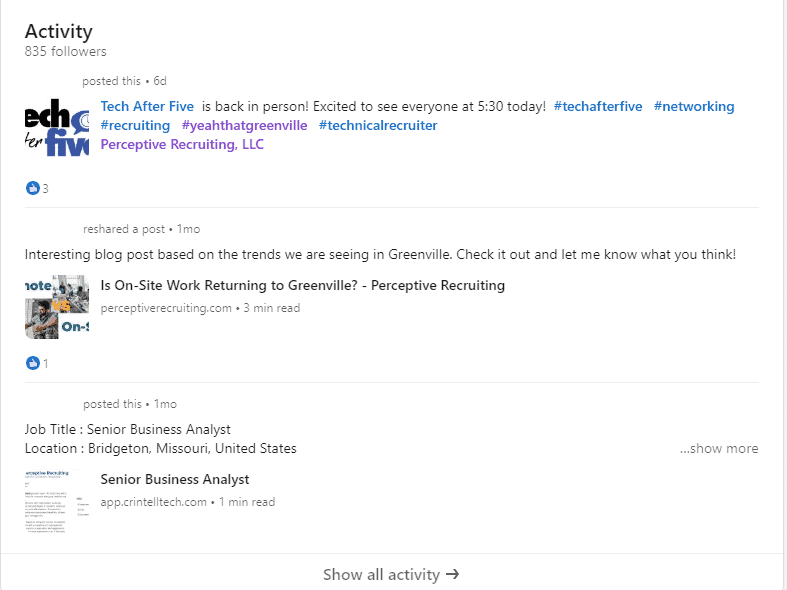 5. Get Back to Basics
Connect with as many other professionals as you can when you meet them. Networking is now primarily maintained online, and connecting to others within your industry (even if you have never met in person) is widely accepted or even expected. Maintaining a strong LinkedIn network of professionals in your field could be the key to unlocking your next dream job, whether directly though a connection or because you have gathered mutual connections with a hiring manager or recruiter.
Don't forget: you can also create a custom URL for your profile! This will help when sharing your LinkedIn profile with others and is one more touch to make the platform unique to you. It can make adding the link to your resume easier, and pull together the entirety of how you present yourself in your job search or career.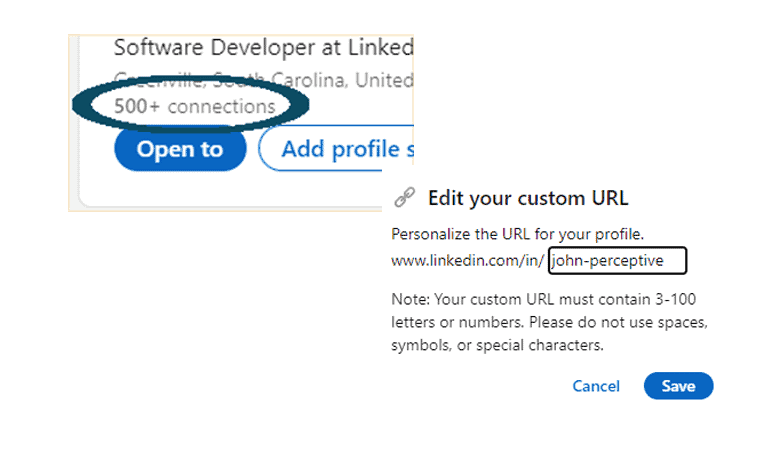 Some of these steps might seem obvious, but taking the time to comb through your profile and fill out every section can drastically improve your success in networking online. LinkedIn is a powerful tool with growing impact in the job market. If you aren't on LinkedIn, we highly recommend getting started today and setting yourself up for success in the future.
---
Perceptive Recruiting has over 25 years of technical recruiting experience in the Greenville and surrounding markets. We pride ourselves on building relationships and matching high-quality candidates with our clients. We work with our partners every step of the way to provide a valuable and personalized process. Our team speaks to technical professionals daily, investigates new or obscure tech, and asks the right questions to truly be technical recruiting specialists. Let us put our expertise to work for you today.