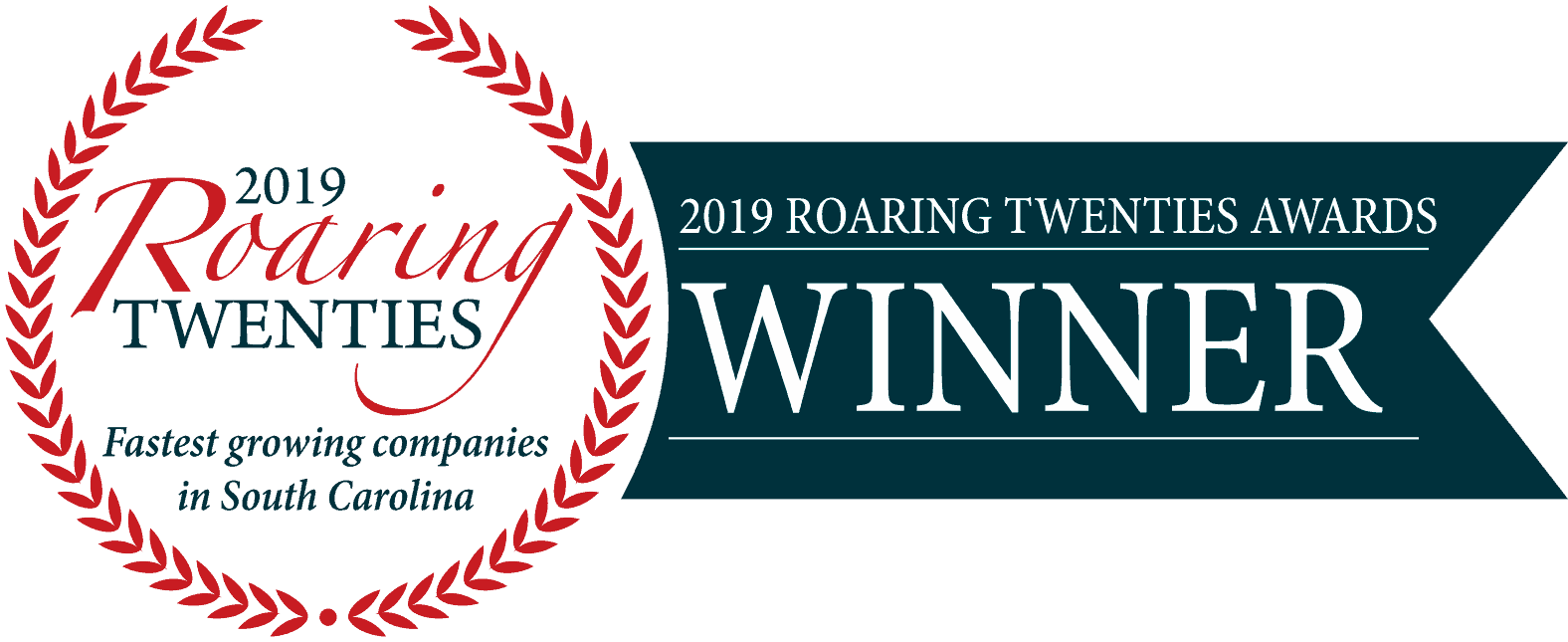 GREENVILLE, S.C. – October 4, 2019 – Perceptive Recruiting, LLC a technology recruiting company headquartered in Greenville, South Carolina, is pleased to announce it finished as the 6th fastest growing small business in the 40 fastest-growing companies in South Carolina for 2019 by SC Biz News. 
In order to qualify for the Roaring Twenties designation, companies must have a physical presence in South Carolina and be a for-profit entity or a nonprofit organization. Company size was determined by gross revenue: A small company was considered as having $10 million and under in revenue. Large companies were classified as having over $10 million in revenue. Small companies must have had revenues of at least $500,000 each year for the years 2016, 2017 and 2018. 
"Perceptive Recruiting being acknowledged as one of the 20 fastest growing small companies in SC, let alone finishing in 6th place, is a testament to teamwork," said Jill Rose, Perceptive Recruiting President/CEO. "We've always worked hard to focus on saving our client's time in the hiring process and our team members are highly trained, motivated and passionate about delivering remarkable candidates in a professional and timely manner.  We believe our clients appreciate our 2-step Quality Assurance process and our use of technology in delivering candidates that are a good professional and cultural fit.  The key to our success is our culture." 
Profiles of the winning companies are online and will be published in the winter issue of SCBIZ magazine. The winners were honored at an event on Sept. 26 at the DoubleTree by Hilton Columbia. 
About Perceptive Recruiting 
Perceptive Recruiting is a technology staffing company specializing in filling IT and Engineering roles for large enterprises and small to mid-size companies on a permanent, contract, and temporary basis. Founded in Greenville, S.C. in 2014, the company recently celebrated its 5-year anniversary and placed in the Top 3rd of the 2019 Inc.5000 list as well. To learn more, visit www.perceptiverecruiting.com or call (864) 256-0203. 
Media contact: 
Jill Rose
President
Perceptive Recruiting
(864) 256-0203