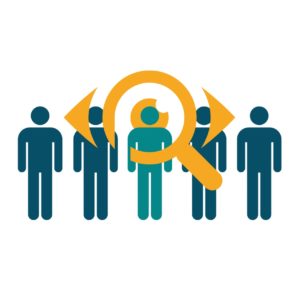 5 Reasons to Use Recruiters: Candidates
1. Recruiters save you time
Recruiters take some of the stress out of job searching. They put in time and effort to place candidates, which takes some of the work from you. Recruiters advertise open jobs that you might not have known of otherwise, which broadens your opportunities.
2. Network on a larger scale
Although you might have many connections, you might not have the necessary ones to find and obtain jobs alone. Recruiters can speak on your behalf directly to the companies and ensure that you are being considered. Sometimes resumes can get lost within a pile, but recruiters push your resume to the top.
3. Give insight into company culture and hiring managers
Often, you will not know exactly what a company is looking for before you interview. Recruiters have the "inside scoop." They know what qualities and skills will make you and your resume stand out from the others. Recruiting agencies are aware of the company culture and can let you know what to expect and what the companies expect from you.
4. Help with interview coaching and resume assistance
Recruiters want to send the best candidates to their companies, and therefore will work with you to perfect your resume. Besides just this, they will coach and prepare you for your interview so you can be as confident as possible. Recruiters want their candidates to stand out among the rest and will make sure that you and your resume do.
5. Insight into average salaries in your market
If you have never worked in a certain market before, it is hard to know what pay to expect and whether an offer is fair. Recruiters have plenty of experience in most all market and can tell you what to expect. This eases the stress of negotiating pay for both you and your employer.
If you're interested in learning more about how a recruiting firm can benefit a candidate in their job search, reach out to Perceptive Recruiting @ 864-256-0203.