Networking Opportunities for Women in Technology
While the Department of Labor has found that women comprise 59% of the U.S. labor force and most major tech companies advertise a 30% female workforce, the representation of women actively working in tech or in leadership at technology companies averages below 20%.
This can make women in technological fields feel unrecognized and underrepresented, and also leaves them searching for connection and networking opportunities within their field.
Jill Rose of Perceptive Recruiting saw an opportunity to bring women in tech together and created Upstate Women & Technology, or UWT.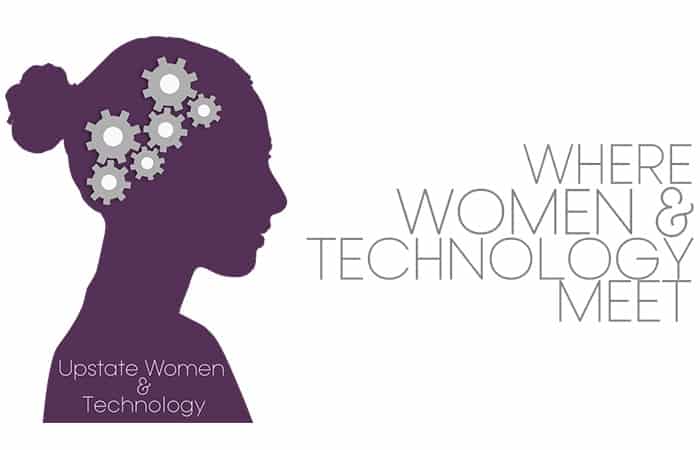 Upstate Women & Technology February 2019 Lunch & Learn
Date: Thursday, February 28th
Location: City Range on Haywood Road in Greenville
Time: Networking – 11:30 am / Lunch & Presentation – 12 noon to 1 pm
Speaker: Brad Mathisen, CTO and Managing Partner of Acumen IT
Details: Brad Mathisen is the CTO and Managing Partner of Acumen IT.  Having been with Acumen IT for 19 years, he holds numerous certifications including:  A+, Network+, CCNA, MCSE, and MCT. His specializations include Cloud Initiatives, Server Virtualization, Storage, Exchange, SQL, Active Directory, Advanced Networking, Security, and Disaster Recovery & Business Continuity.
What is Upstate Women & Technology?
Upstate Women & Technology (UWT) is a networking organization in Greenville, SC, that promotes networking, learning, and building friendships and relationships among women in the Information Technology community.
Our members gather together once a month to hear from a variety of speakers and discuss topics like project management, technical IT topics, new innovations within IT, general business topics, company culture and values, community development conversations, advice on career-building and inter-office interaction, and more. We also support local charitable causes like Safe Harbor, a domestic violence shelter that provides counseling and support for women and children leaving dangerous situations.
Our members have gone on to build long-lasting relationships and networks as a result of attending Upstate Women in Tech meetings, and we'd love to see you!
UWT members consist of women employed in all areas of IT and tech-related fields, including but not limited to:
Programming
System Administration
Service and Support
Project Management
Recruitment
Small Business Ownership
Telecommunications
Sales
Marketing
Higher Education
Join Us At Our Monthly meetings!
We hold our monthly meetings the fourth Thursday of each month (except for November and December). Lunch begins at 11:30 and runs until 1pm at various venues across Greenville.
Membership in UWT is free, and admission to our Lunch & Learn meetings costs $20, payable via PayPal.
We encourage those planning to attend to register in advance, but we also accept walk-ins as long as we have space available.
We invite you to attend a meeting and take advantage of both our educational and informative speakers and the opportunity to network with other women in technology-based careers.
Join UWT or Contact Jill Rose for More Information

Jill Rose, President of IT staffing firm Perceptive Recruiting, founded Upstate Women & Technology as a way to provide support, networking opportunities, and other benefits to Upstate women in tech careers. Jill has been recruiting IT professionals in Greenville since 1998 and believes that networking and support can make all the difference when it comes to a career in challenging technological fields.
Fill out the form at the top of this page to register for our latest monthly Lunch & Learn meeting, or contact Jill Rose directly at (864) 908-0105 with any questions.