Networking Opportunities for Women Interested in Technology
Upstate Women & Technology (UWT) is a strong, supportive women's networking group that promotes learning and friendship in the Upstate community. We welcome women of all ages, industries, and professions to develop their networks and learn about technology.
Guest speakers are invited each month to present on various topics of interest, including technical IT topics, new innovations within IT, general business topics, company culture and values, community development conversations, advice on career-building and inter-office interaction, and more. We also support local charitable causes like Safe Harbor and the Meyer Center for Special Children.
Our members have gone on to build long-lasting relationships and networks as a result of attending Upstate Women & Technology meetings, and we'd love to see you!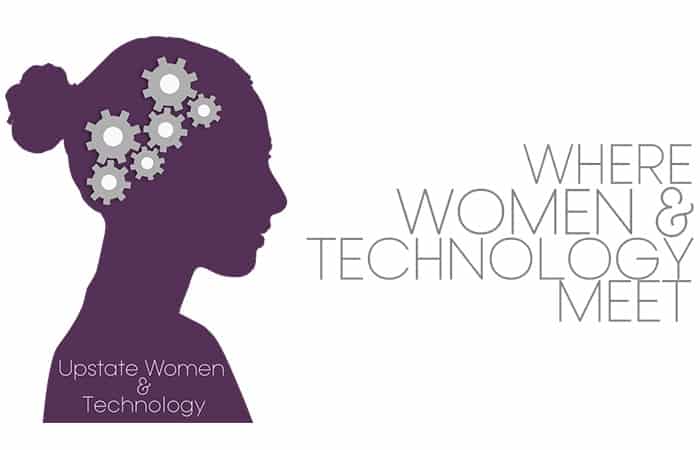 Upstate Women & Technology August 2020
When: Thursday, August 27, 2020
Microsoft Teams Virtual Meeting 12 pm to 1 pm
Where: Link Below for Microsoft Teams Virtual Meeting
Topic: How Technology is Changing Digital Marketing
"Big Data" has gotten a negative reputation over the last few years. The upside, however, is as more data is available, marketing has become more customized. Marketing technology continues to advance, and we continue to see digital marketing evolve and reshape, allowing brands to better connect with their target audiences. In this presentation, we are sharing a few examples of how technology is changing the digital marketing landscape.
About our Speaker: Jackie Maness
As a digital strategist at FUEL, Jackie develops strategies that drive leads through digital platforms. She oversees both social media and digital display marketing for many clients, including plan development, plan management optimization and monthly analytics of plan performance. For over six years, Jackie has worked in marketing with clients across a variety of industries, including restaurants, luxury real estate, apparel, health care, and fitness and wellness. Combining marketing forensics with an unwavering commitment to success, Jackie's a competitive asset to her clients.
**TWO STEP REGISTRATION PROCESS: Please click all the way through the registration, ending in PayPal. This cost covers your lunch.
Join Us At Our Monthly meetings!
We hold our monthly meetings the fourth Thursday of each month (except for November and December). Lunch begins at 11:30 and runs until 1pm at various venues across Greenville.
Membership in UWT is free, and admission to our Lunch & Learn meetings costs $20 with advance registration, payable via PayPal. We also accept walk-ins for $25 provided space is available.
We encourage those planning to attend to register in advance, but we also accept walk-ins as long as we have space available.
We invite you to attend a meeting and take advantage of both our educational and informative speakers and the opportunity to network with other women in technology-based careers.
Join UWT or Contact Jill Rose for More Information

Jill Rose, President of IT staffing firm Perceptive Recruiting, founded Upstate Women & Technology as a way to provide support, networking opportunities, and other benefits to Upstate women in tech careers. Jill has been recruiting IT professionals in Greenville since 1998 and believes that networking and support can make all the difference when it comes to a career in challenging technological fields.
Register to attend our latest monthly Lunch & Learn meeting using the form on this page, or contact Jill Rose directly at (864) 908-0105 with any questions.